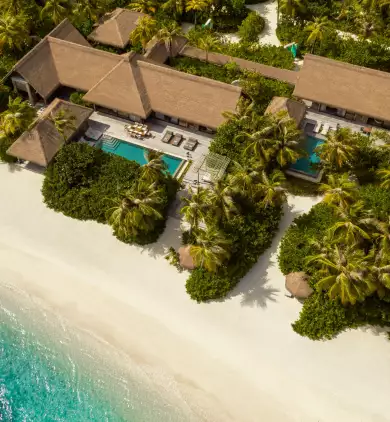 Grand Beach Villa with Pool - Three Bedroom
Waldorf Astoria Maldives Ithaafushi
A sanctuary on a private beach, the oversized private Three Bedroom Grand Beach Villa with Pool is the ideal residence for families and friends traveling together. Perfected with the sleek elegance and designs of Waldorf Astoria Maldives Ithaafushi, this grand beach villa comes with a 60 sqm infinity pool, spacious outdoor deck, a jet-pool, Maldivian swing.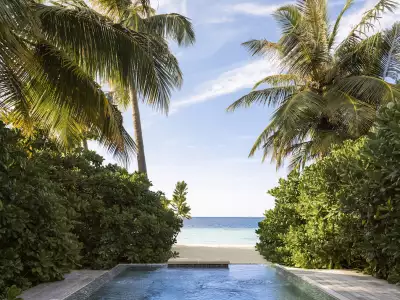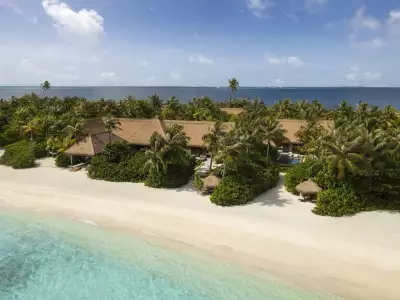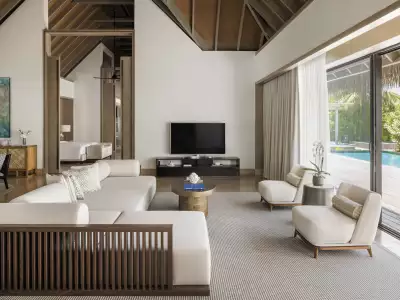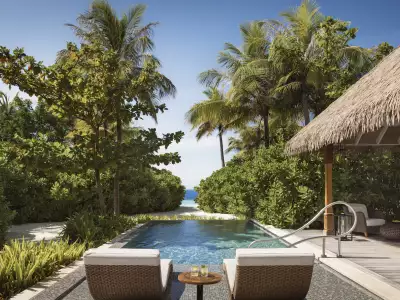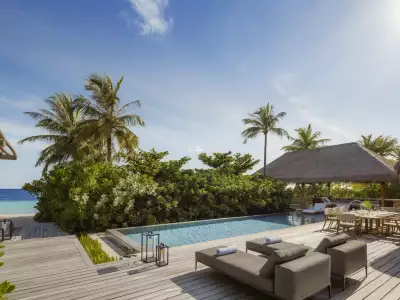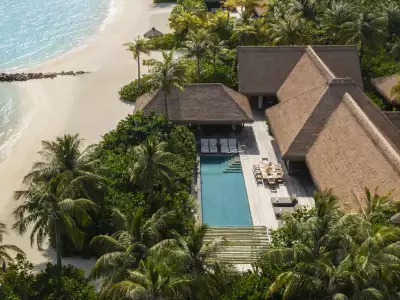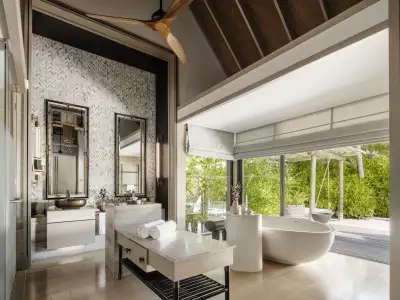 Servicios de Hotel y Habitaciones

Arrecife de Coral

Piscina privada

Wifi

Mayordomo

Pesca

Para Familias

Romántico

Surf

Tenis

Buceo
Modificaciones y anulación gratuita:
Políticas flexibles de cambio de fecha, cancelación y pagos
Seguro de Viajes Mundial:
Hasta 1 millón de euros de asistencia médica y sanitaria. Hasta 16.000 EUR de reembolso por cancelaciones de última hora
Vuelos internacionales:
Trabajamos con más de 170 aerolíneas que conectan con las Maldivas.
Se Aplican Términos y Condiciones
Paquetes y Tarifas:
Todas las tarifas indicadas se facturarán junto con los impuestos y gastos de servicio aplicables.
Política de Pago:
Para confirmar la reserva, se requiere un depósito del 25% del importe total y el pago del resto antes de la llegada, según la factura pro-forma.
Métodos de Pago:
Se aceptan pagos con VISA, MasterCard y transferencias bancarias.
OTRAS HABITACIONES EN Waldorf Astoria Maldives Ithaafushi