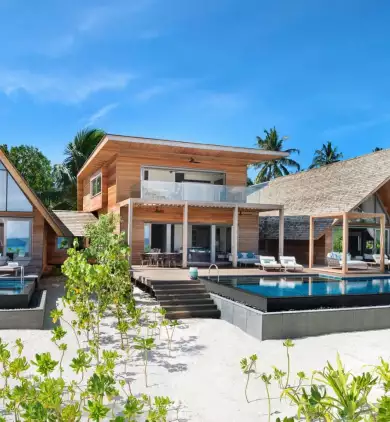 Caroline Astor Estate
The St. Regis Maldives Vommuli
The grand three bedroom beach Estate of The St. Regis Maldives Vommuli, the Caroline Astor Estate is a 620 sqm private residence beautifully appointed on the pristine beach of Vommuli. A large sundeck adorned by plush daybeds and sun lounges complements an oversized swimming pool. Adjoined by two individual housing, the Estate has a large living and dining room, floor-to-ceiling glass doors, lightwood mahogany wood floors and decor lined with mother of pearl. This is one of the most exquisite family villas in the Maldives.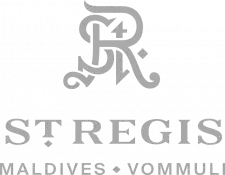 Servicios de Hotel y Habitaciones

Mayordomo

Buceo

Pesca

Para Familias

Piscina privada

Romántico

Tenis
GRAND DESIGN FOR AN UPSCALE LIFESTYLE
The Caroline Astor Estate Maldives at St Regis Maldives redefines luxury, elegantly perched above the natural surroundings of the tropical hideaway. The Estate is nestled on a lush tropical island in the picturesque Dhaalu Atoll, where the stunning turquoise lagoon contrasts with the deep blues of the ocean, which are teeming with marine life, making it the ideal location for this magnificent Estate.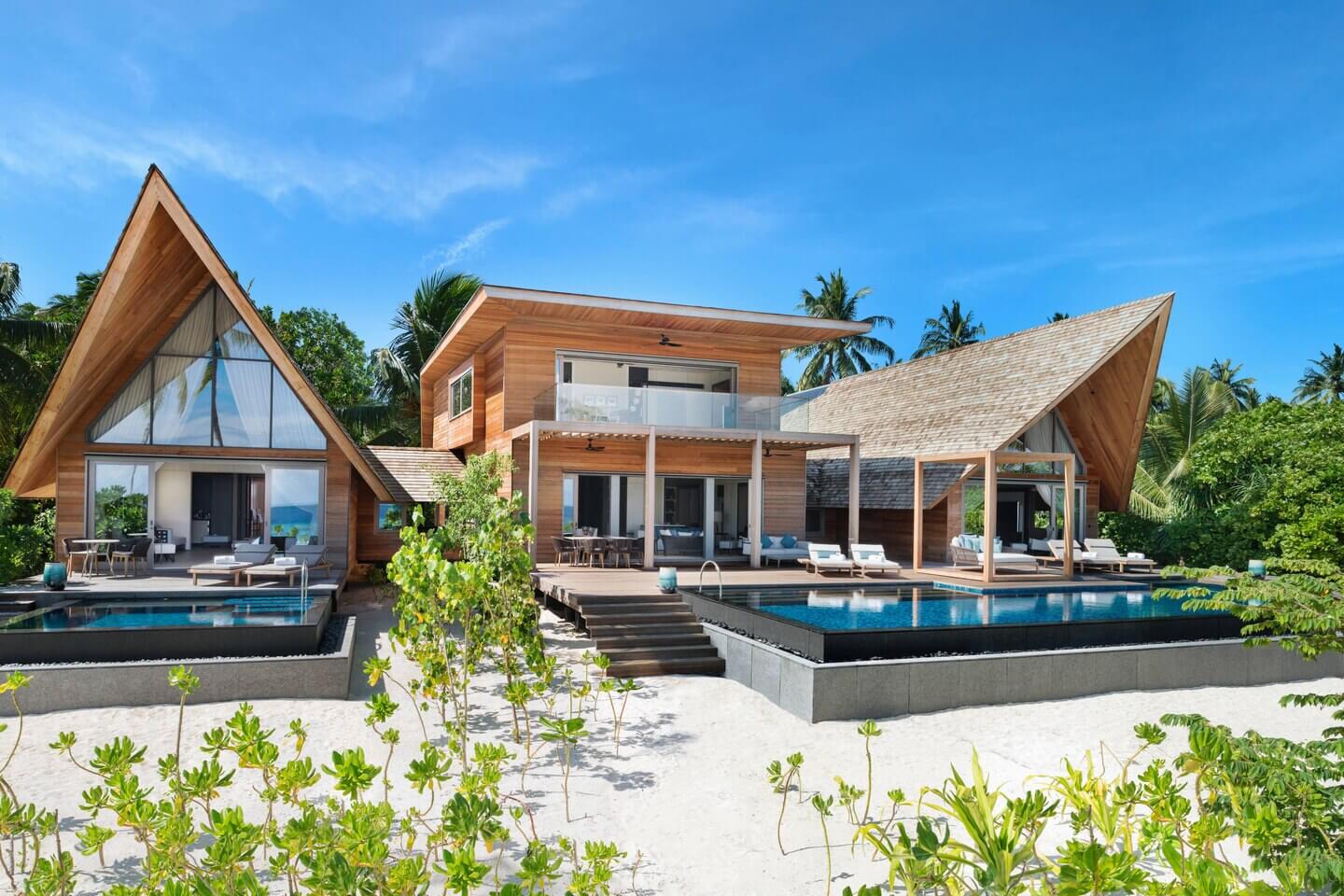 Designed to be an exclusive island home for families, the Caroline Astor Estate of The St. Regis Maldives Vommuli comes with an upper-floor ocean view master bedroom and two additional bedrooms on ground-floor.
IDYLLIC LIVING
The Caroline Estate's spacious living room with its breathtaking vistas greatly improve the wonderful and unforgettable experiences. The luxurious furniture on the light wooden floors starkly contrasts with the ambient lighting. The property's furnishings are open and contemporary, with warm tones that create an inviting feel. A cutting-edge Bose surround-sound system enhances the wonders displayed on the 55-inch Bang & Olufsen LCD Television.
UNOBSTRUCTED OCEAN VIEWS
Wake up to the relaxing sounds of the ocean waves at the Caroline Astor Estate's master bedroom Located on the second level that offers a spectacular view that transcends beyond postcards and photographs. The bedroom's wooden floor and warm tones give a nice contrast to the outside vista, while the furnished balcony allows you to relax beneath the starry night sky.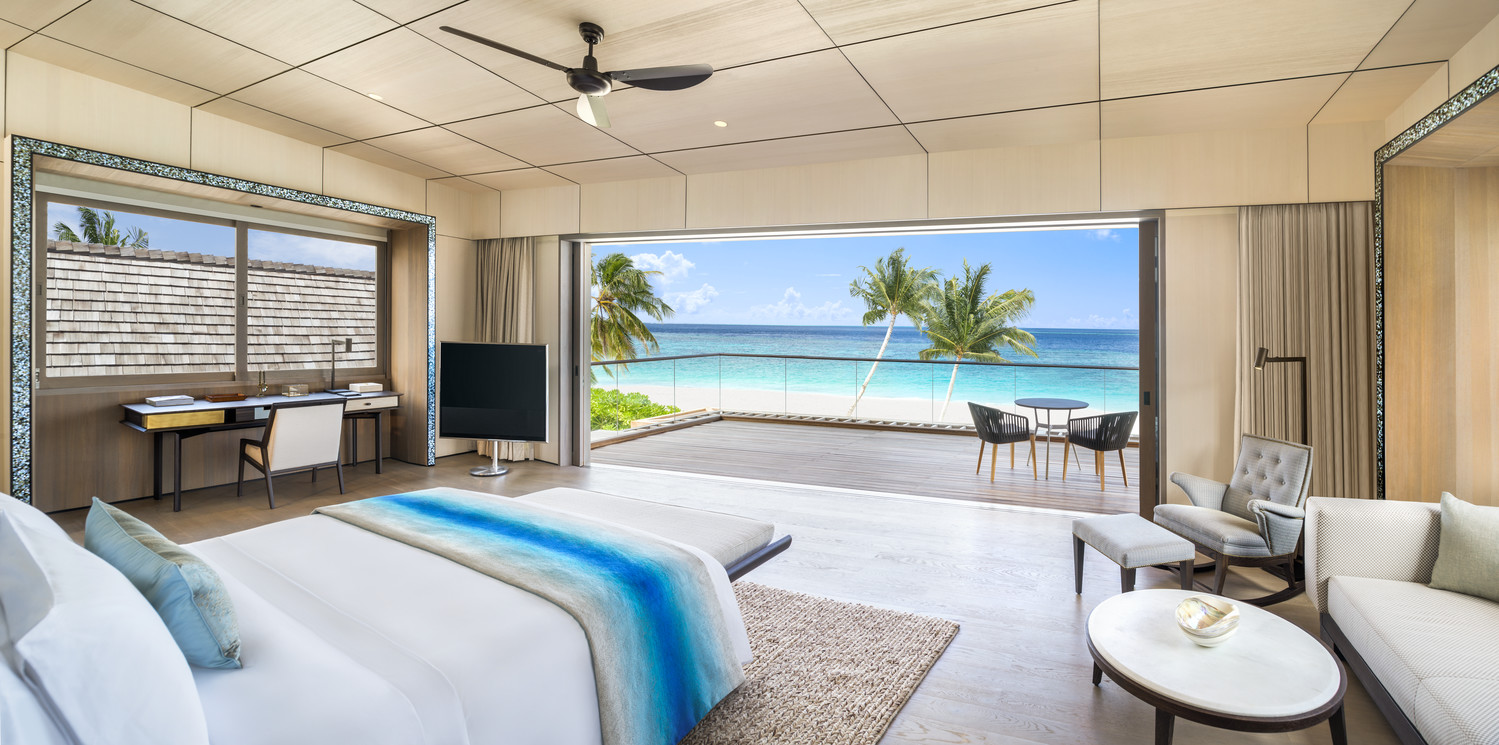 The estate's ground level, perched on the Maldives' white sandy beaches, includes two bedrooms with direct access to the estate's private pools and unobstructed views of the stunning sea panoramas.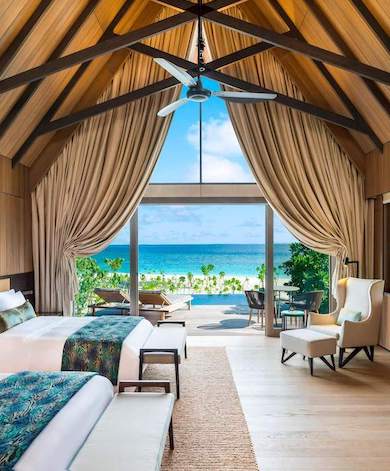 Each marble bathroom is meticulously designed and has a walk-in closet. The outdoor shower with twin shower heads is located on a private wooden deck and is supplemented by an interior glass-enclosed rainforest shower, while the master bath includes a glass-enclosed rainforest shower, marble-topped twin vanities, elegant fixtures, and a walk-in closet with plenty of storage.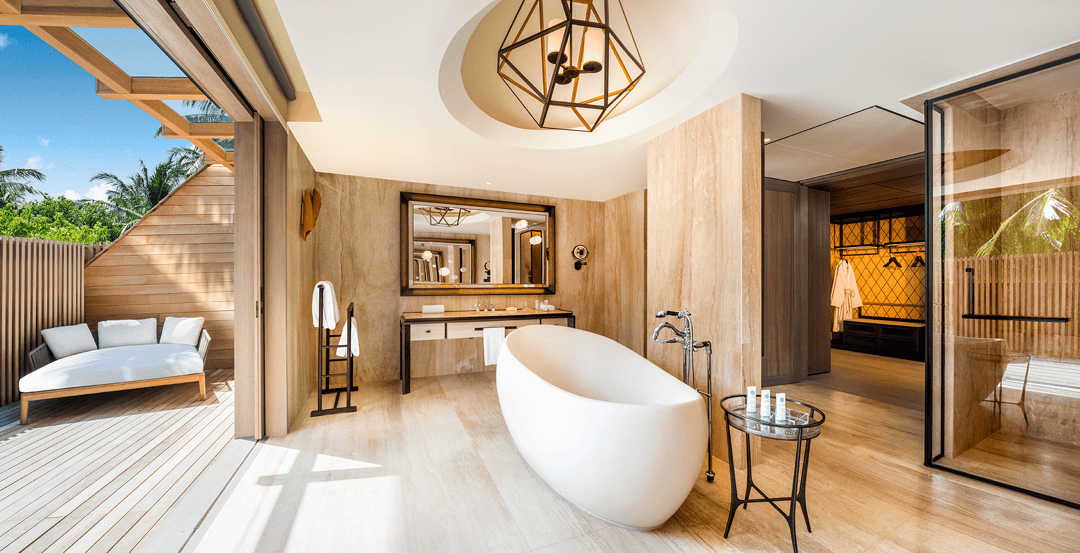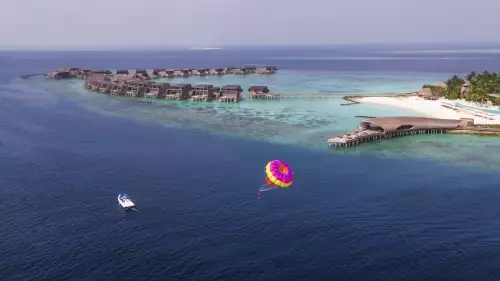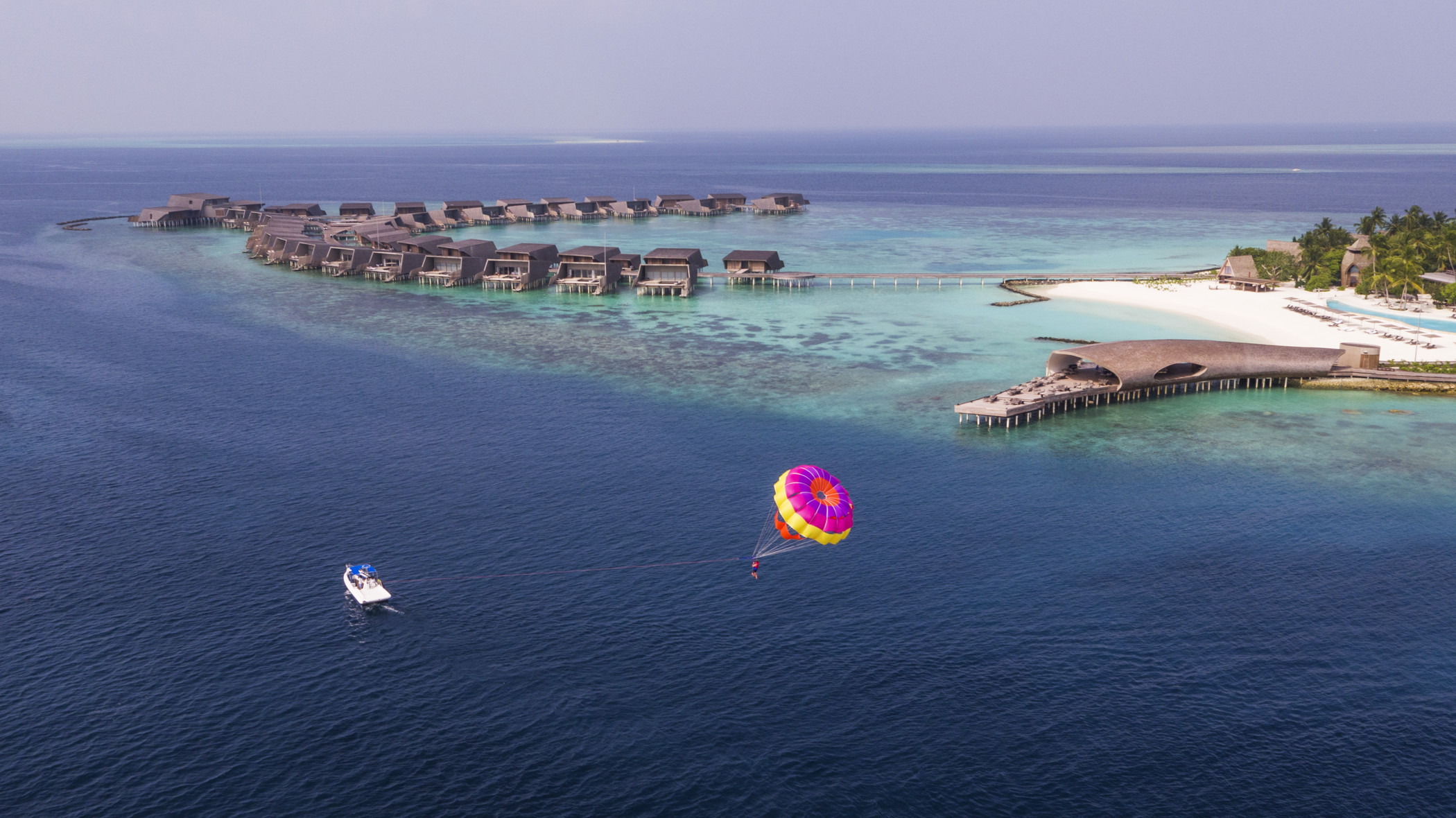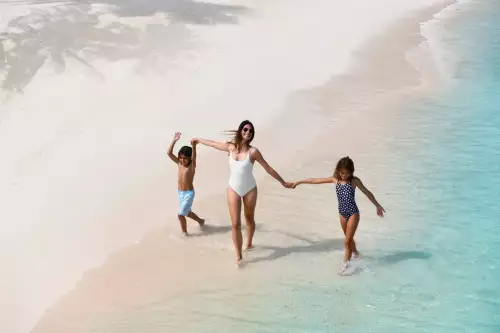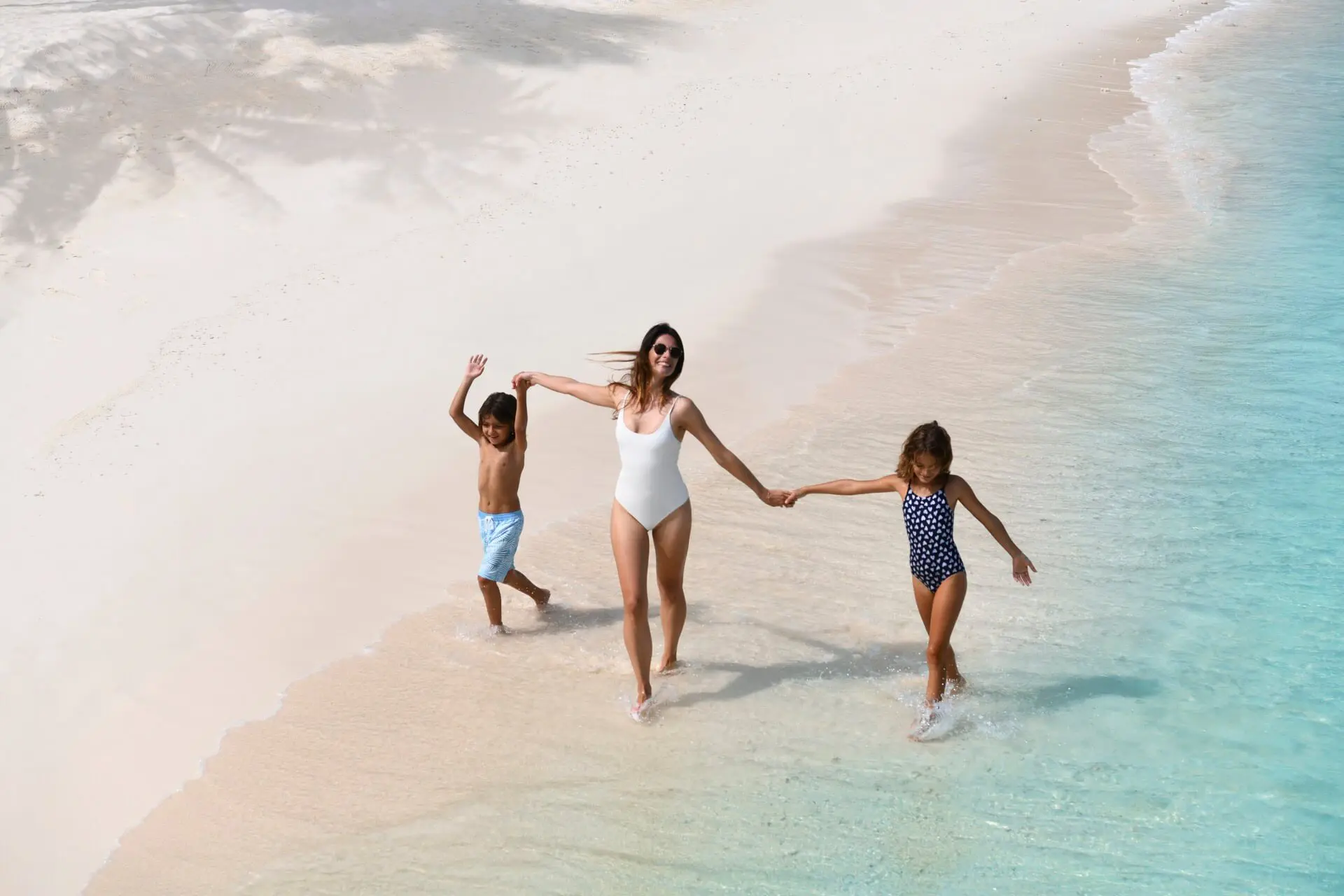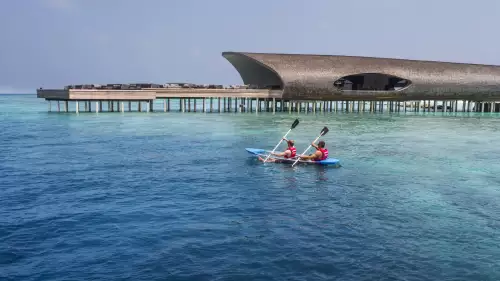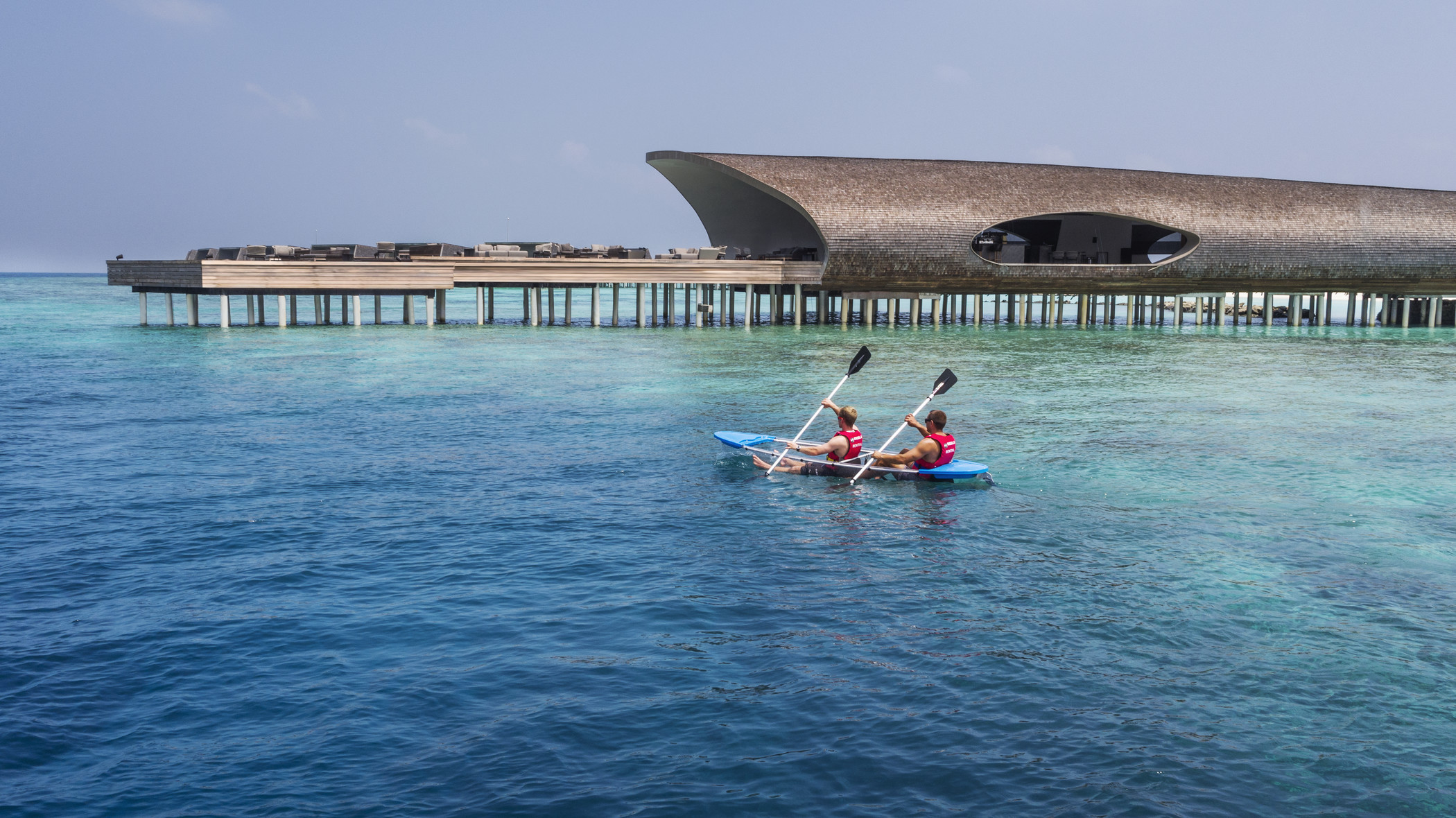 FLOOR PLAN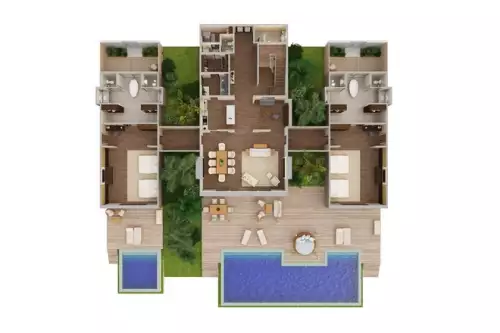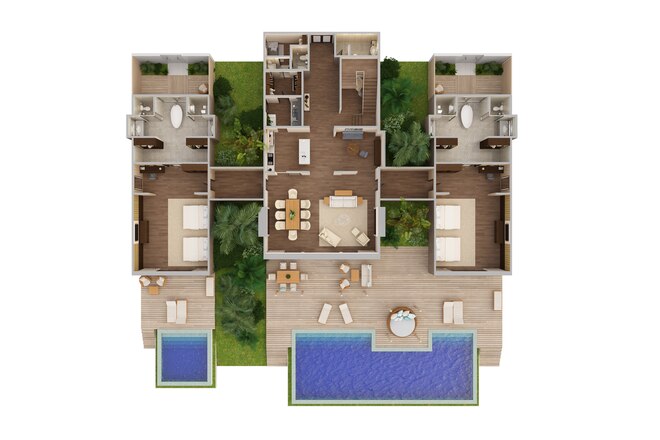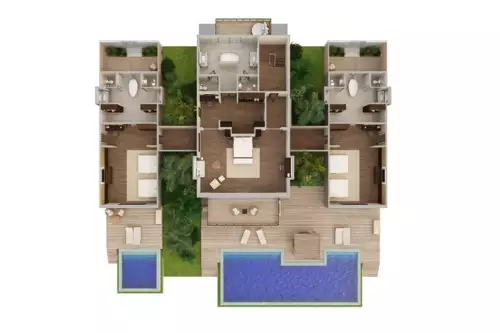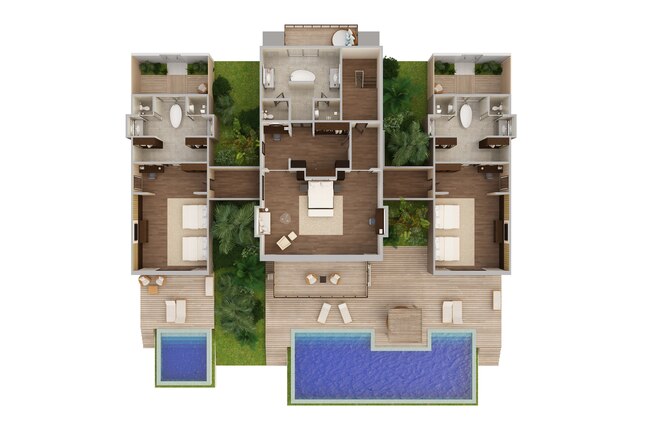 Modificaciones y anulación gratuita:
Políticas flexibles de cambio de fecha, cancelación y pagos
Seguro de Viajes Mundial:
Hasta 1 millón de euros de asistencia médica y sanitaria. Hasta 16.000 EUR de reembolso por cancelaciones de última hora
Vuelos internacionales:
Trabajamos con más de 170 aerolíneas que conectan con las Maldivas.
Se Aplican Términos y Condiciones
Paquetes y Tarifas:
Todas las tarifas indicadas se facturarán junto con los impuestos y gastos de servicio aplicables.
Política de Pago:
Para confirmar la reserva, se requiere un depósito del 25% del importe total y el pago del resto antes de la llegada, según la factura pro-forma.
Métodos de Pago:
Se aceptan pagos con VISA, MasterCard y transferencias bancarias.
OTRAS HABITACIONES EN The St. Regis Maldives Vommuli