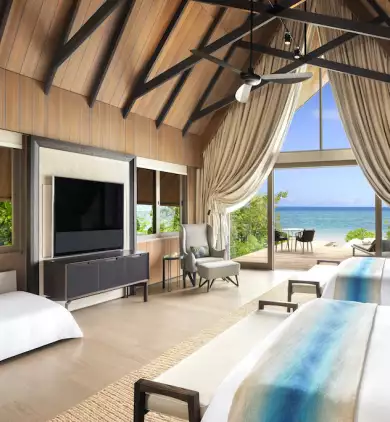 Beach Suite with Pool - Two Bedroom
The St. Regis Maldives Vommuli
Known as the Cesar Balsa or the Knickerbocker, this two bedroom beach suite with pool of The St. Regis Maldives Vommuli is the epitome of aesthetic elegance. Two-storeys and two bedrooms inviting families that adore space, tranquility and privacy. The Knickerbocker and Cesar Balsa features a 67 sqm beachfront private swimming pool, high ceiling with glass sliding doors and breathtaking views of the Indian Ocean. With a modern approach to beachfront living, The St. Regis' innovative and sleek architecture and discreet butler service makes this two bedroom ocean suite meet your expectations.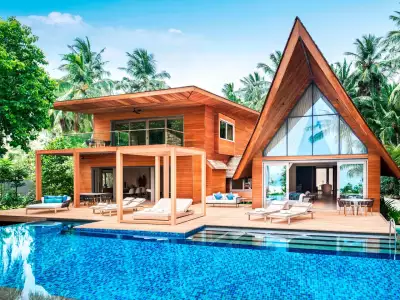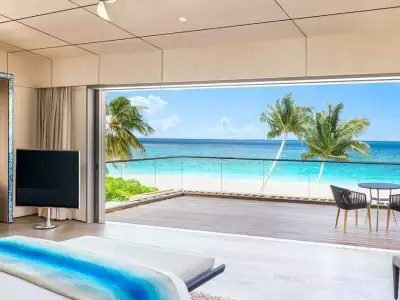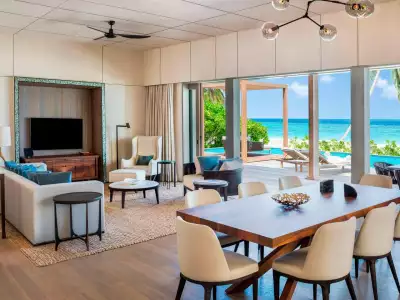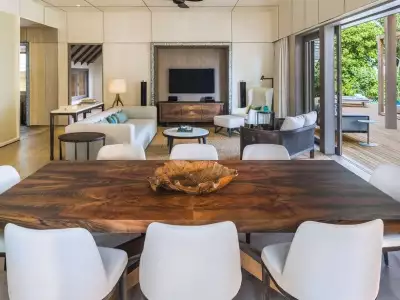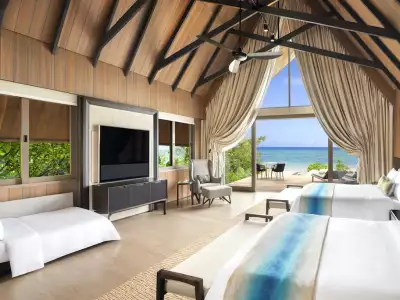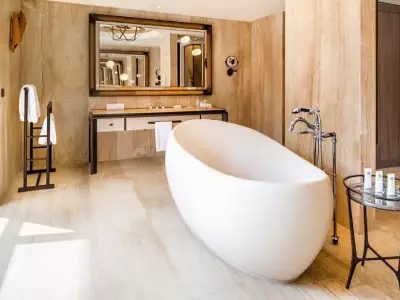 Servicios de Hotel y Habitaciones

Buceo

Piscina privada

Wifi

Mayordomo

Pesca

Para Familias

Romántico

Tenis
Modificaciones y anulación gratuita:
Políticas flexibles de cambio de fecha, cancelación y pagos
Seguro de Viajes Mundial:
Hasta 1 millón de euros de asistencia médica y sanitaria. Hasta 16.000 EUR de reembolso por cancelaciones de última hora
Vuelos internacionales:
Trabajamos con más de 170 aerolíneas que conectan con las Maldivas.
Se Aplican Términos y Condiciones
Paquetes y Tarifas:
Todas las tarifas indicadas se facturarán junto con los impuestos y gastos de servicio aplicables.
Política de Pago:
Para confirmar la reserva, se requiere un depósito del 25% del importe total y el pago del resto antes de la llegada, según la factura pro-forma.
Métodos de Pago:
Se aceptan pagos con VISA, MasterCard y transferencias bancarias.
OTRAS HABITACIONES EN The St. Regis Maldives Vommuli